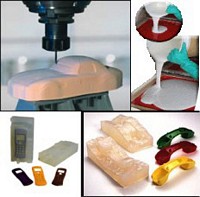 PIUTEK can provide technical advice for the rapid prototyping of components with the technical assistance for 3D printing of finished products, assisting the customer throughout the construction phase in the workshop.
It provides various contacts with prototyping studies and solid modeling technicians, as well as tooling technicians able to prototype manually steel parts.
It is able to perform critical analyzes and revisions of the prototype until the optimal and satisfactory result for the customer is achieved.