We have designed an assembly line for SECTIONAL DOORS, simple and accessible to small production companies, which does not require expensive CNC machines but allows to optimize assembly costs, minimizing movements.
The line consists of:
– a roller bench with radial saw, for transversal and longitudinal cutting of insulated panels;
– a roller bench, for mounting accessories;
– a drilling station porthole and handles;
– a packing station.
We have also designed simple equipment for the preparation of the guides and of the axis with torsion springs.
Contact us for more dettails.
---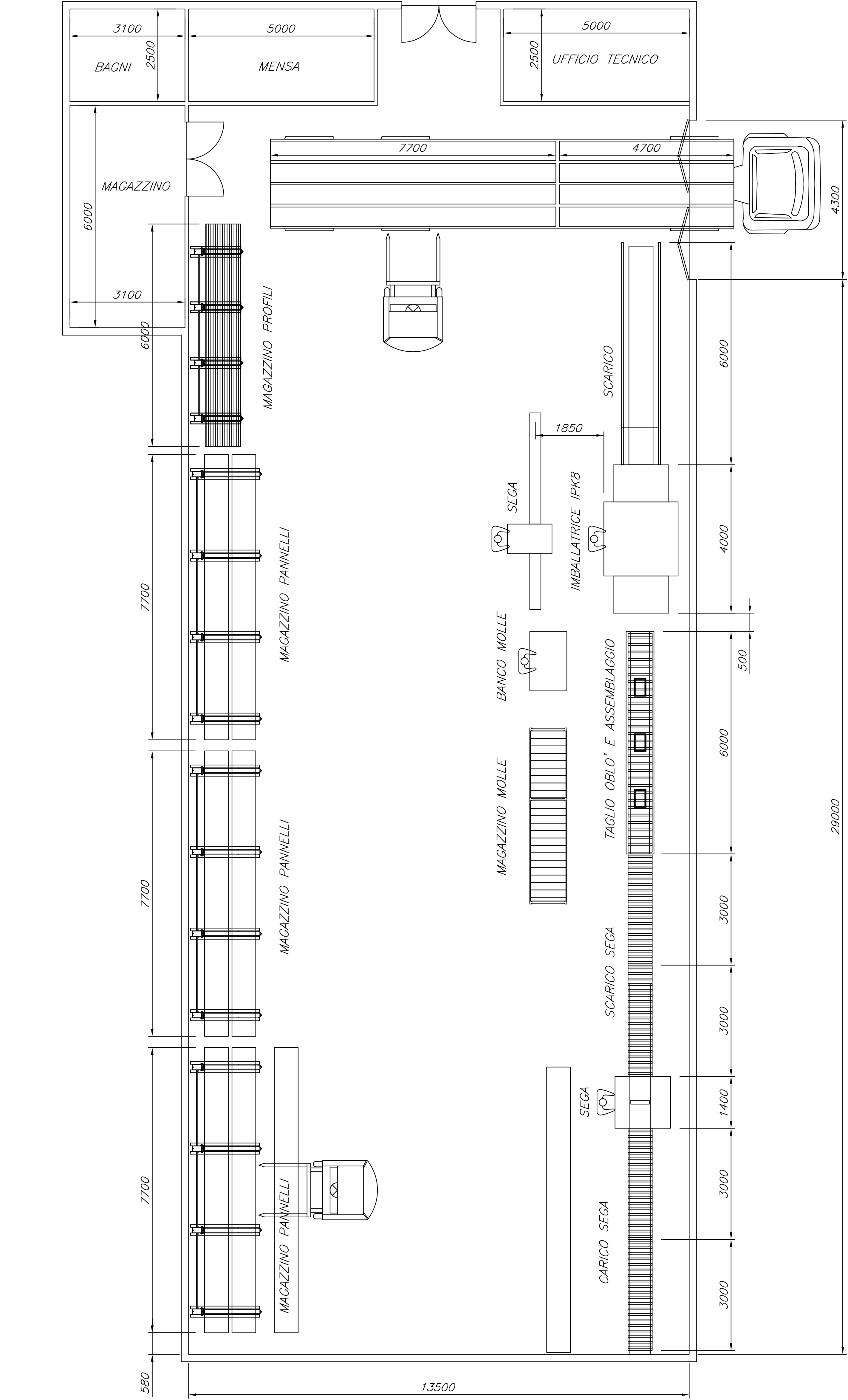 ---