We received order to procure customers interested in purchasing machinery dedicated to the production of OVERHEAD DOORS of a well-known national company.
Below are some representative images of the plants that could also be purchased in individual lots and possibly converted for other productions.
To view the various machines, drag the mouse from right to left and contact us for more details.
PROFILATRICE ROSSI A TRE SERIE: DUE INTERNE + UNA ESTERNA - ANNO 1995
PROFILI: TELAIO ANTA MOBILE 10/10 + BRACCIO RIPIEGATO 25/10 + SERIE A SBALZO VUOTA
ASPO SVOLGITORE MANUALE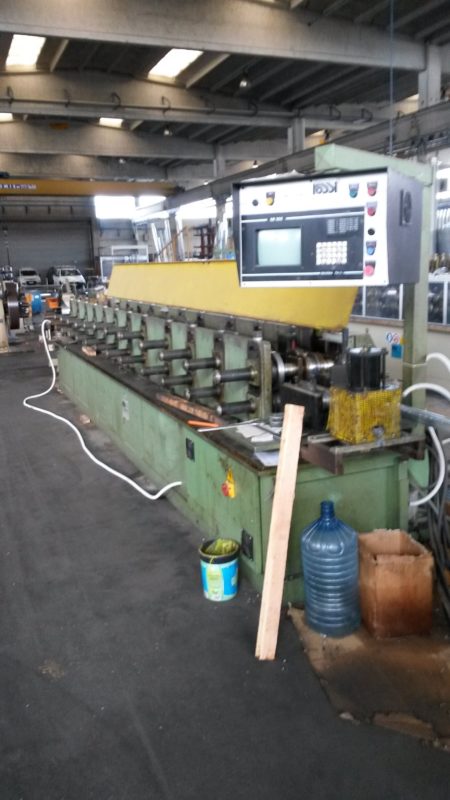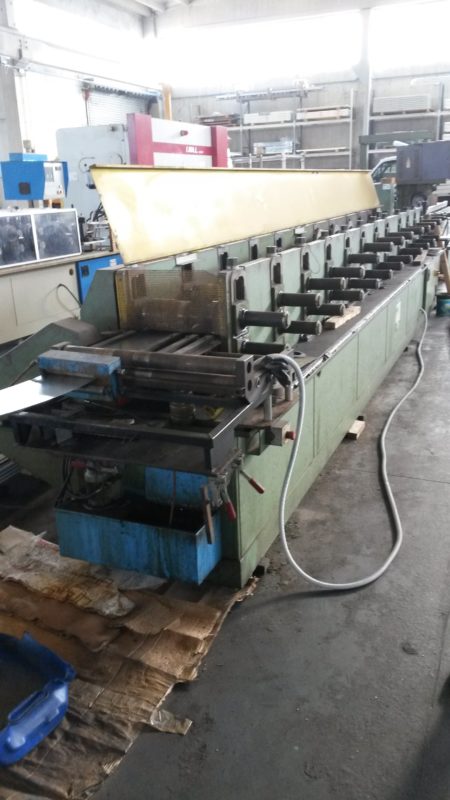 PROFILATRICE ROSSI A DUE SERIE - ANNO 2002
CASSONETTO 5/10 INTERNA - COPERCHIO CASSONETTO 5/10 A SBALZO
ASPO SVOLGITORE ELETTRICO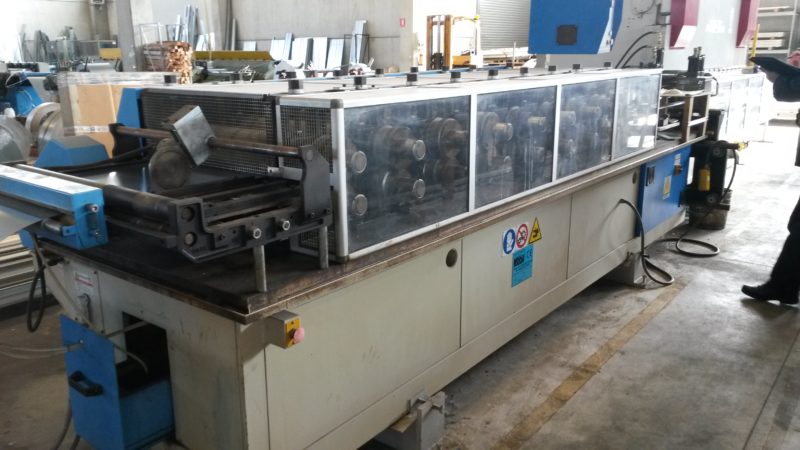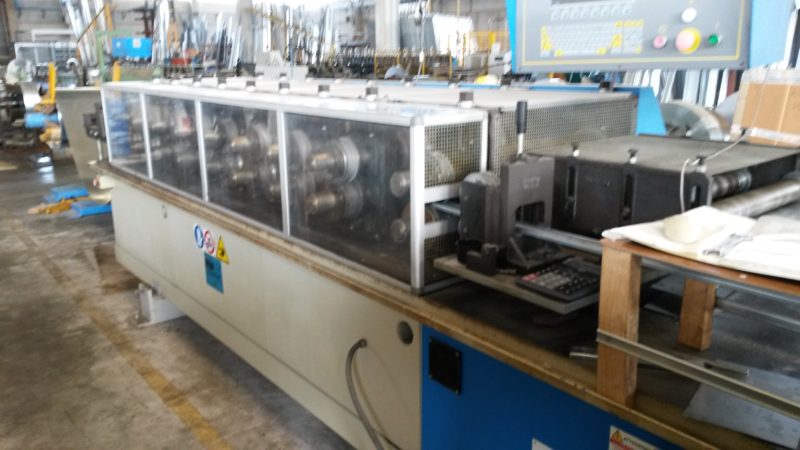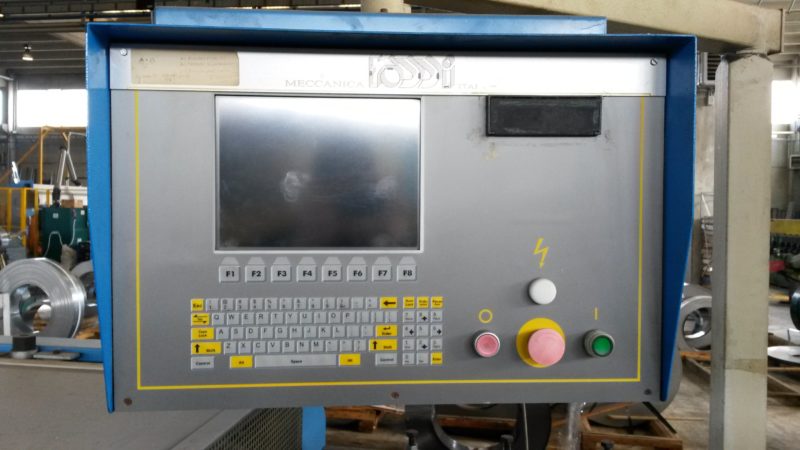 PRESSOPIEGATRICE IMAL MOD.99O8033 - SPESSORE 4 mm CAVA 50 mm
ANNO 2002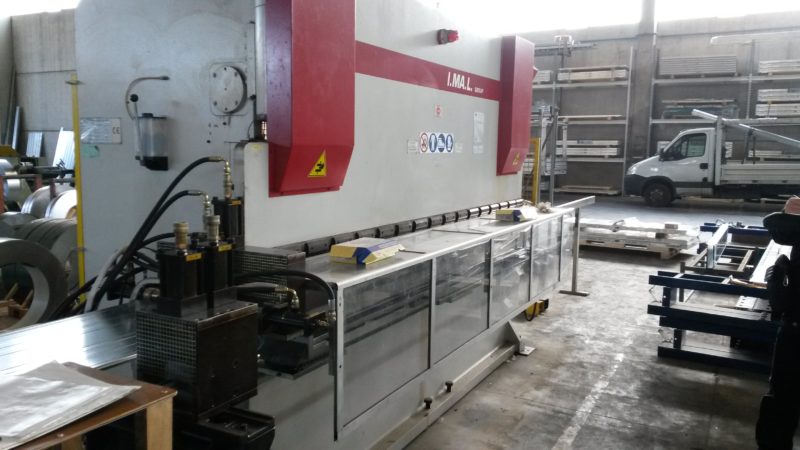 IMBALLATRICE ROTATIVA - ANNO 2002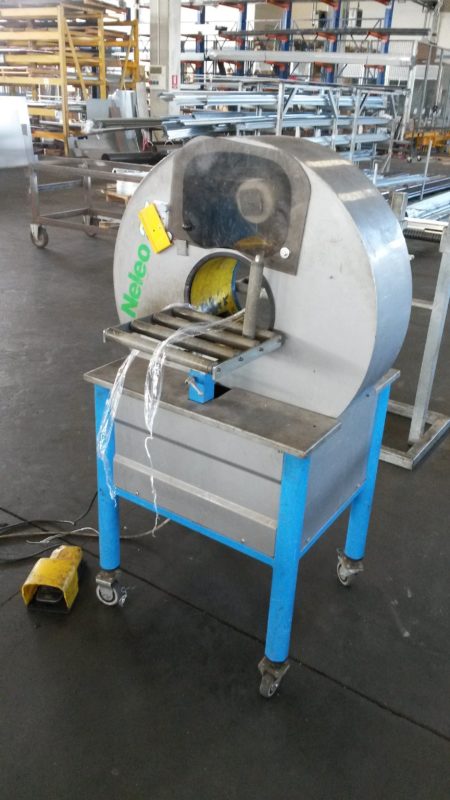 PROFILATRICE OLMA A 3 SERIE - ANNO 1970
ELEMENTO DI COLLEGAMENTO TELAIO FISSO 12/10 + PROFILO P120 12/10 + PROFILO CASSONETTO MONTANTE DA 100
ASPO SVOLGITORE MANUALE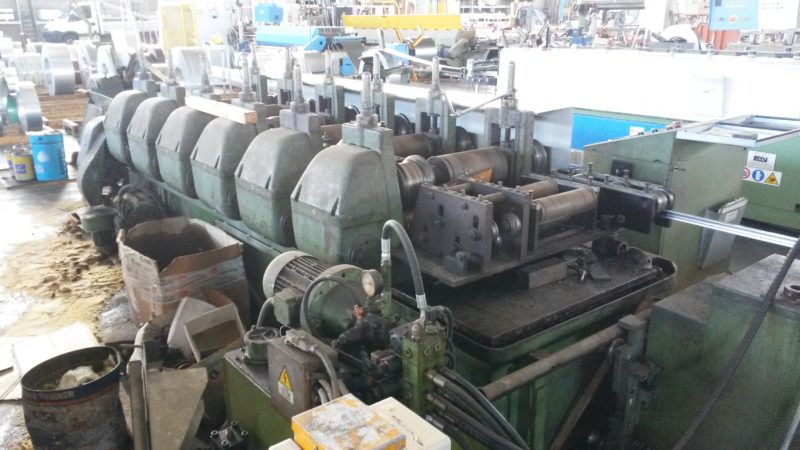 PROFILATRICE ROSSI A DUE SERIE - ANNO 1994
PROFILO VELETTA 12/10 + PROFILO L CANCELLETTO
ASPO SVOLGITORE MANUALE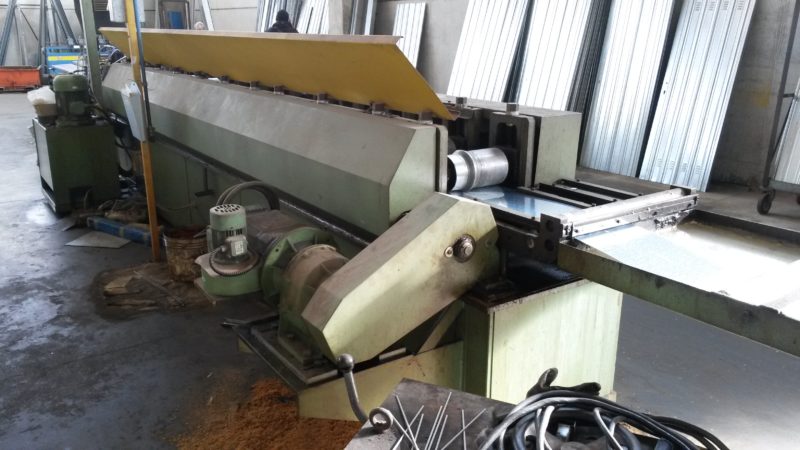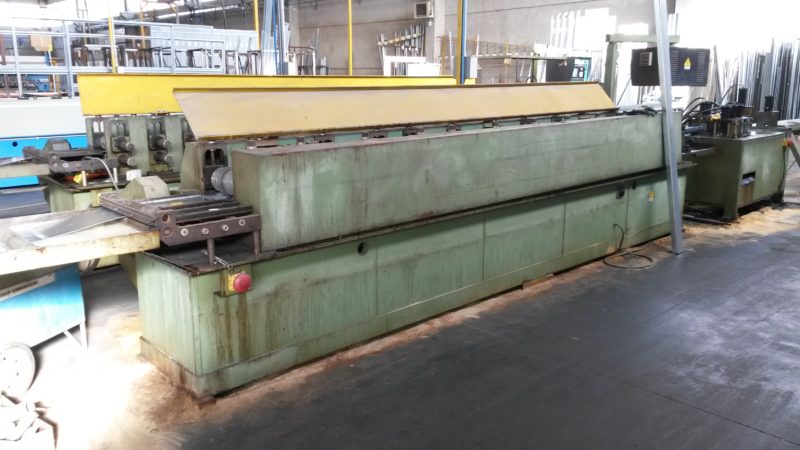 PROFILATRICE ROSSI A DUE SERIE - ANNO 1994
PROFILO MONTANTE 75X18/10 + SBALZO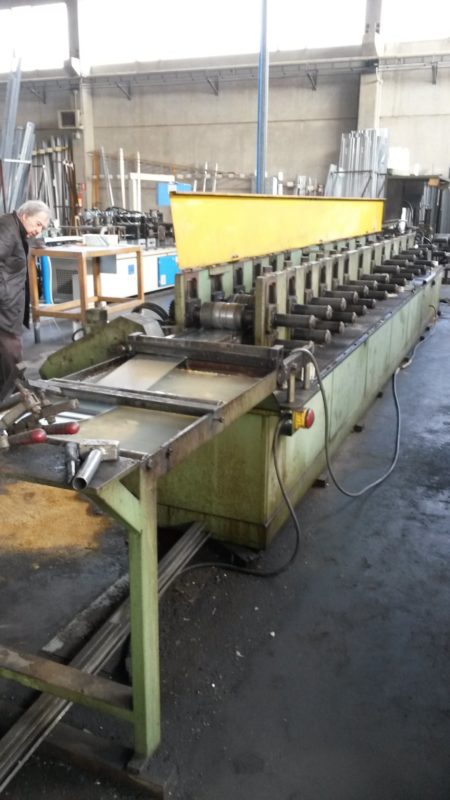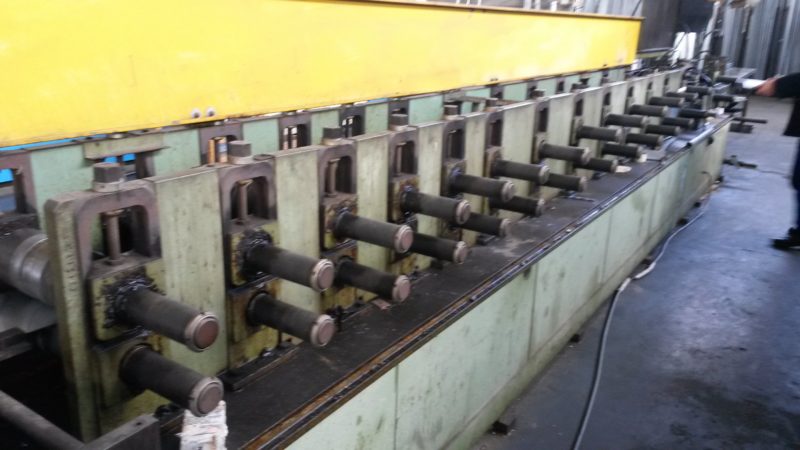 PROFILATRICE ROSSI A DUE SERIE - ANNO 2010
PROFILO PANNELLO CENTRALE 8/10 O 5/10 + PROFILO OMEGA 5/10 A SBALZO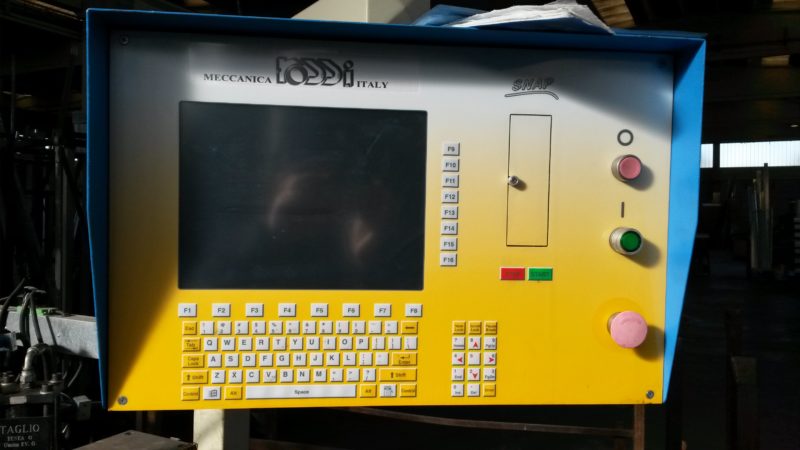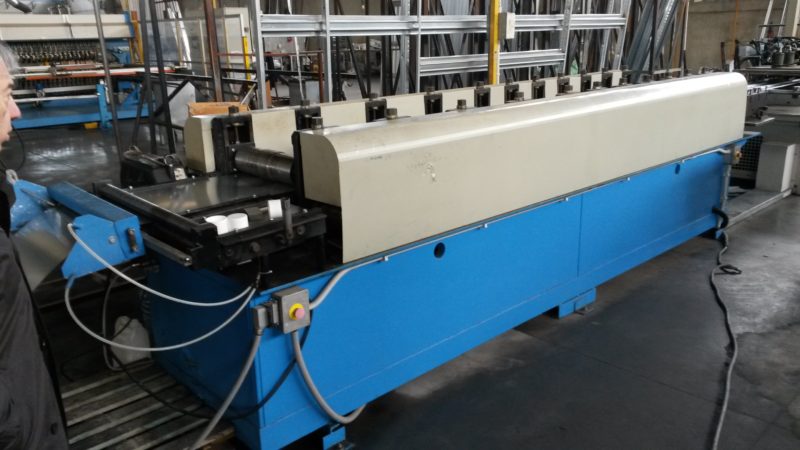 SALDATRICE A PUNTI EME PER PORTE BASCULANTI - ANNO 2001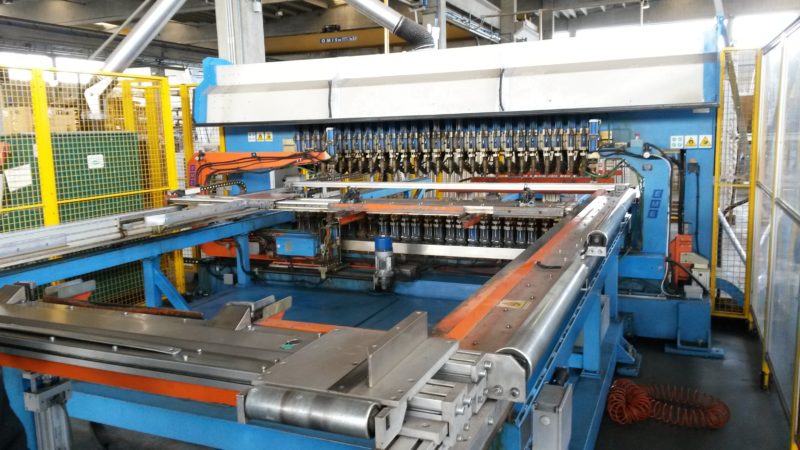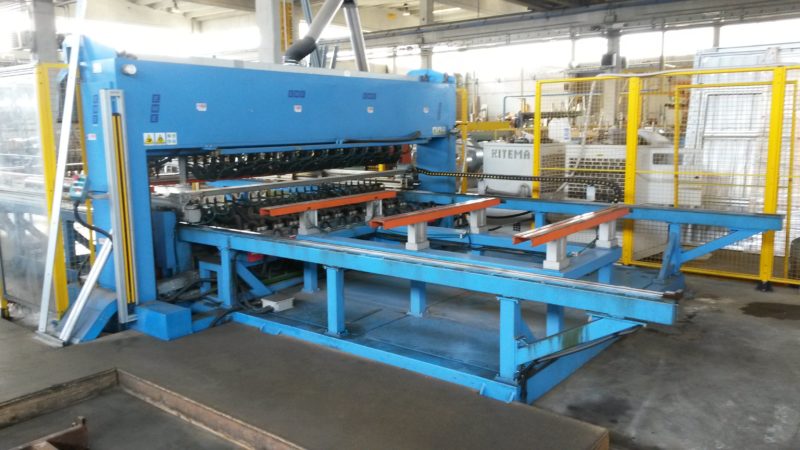 SALDATRICE MANUALE PEI PER PORTE BASCULANTI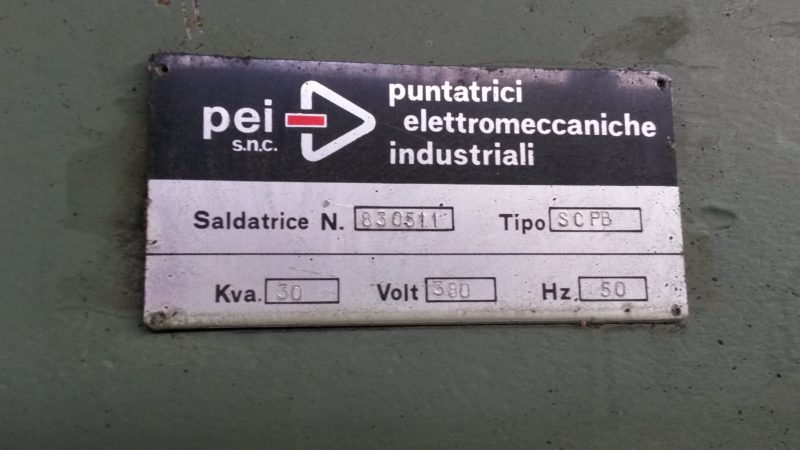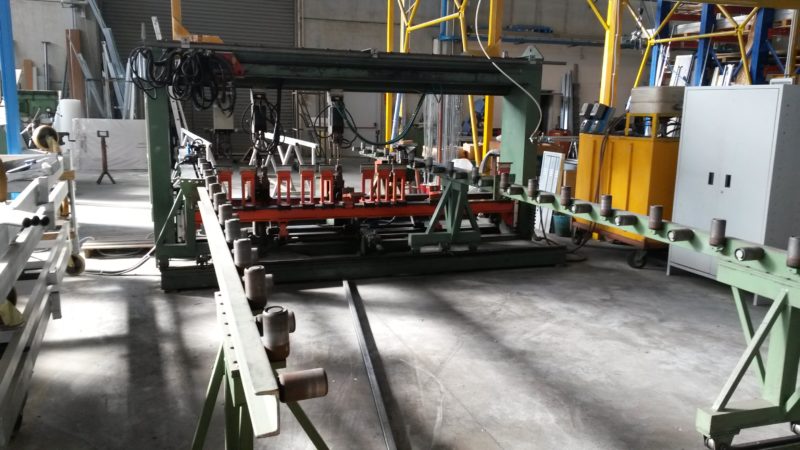 STAMPI ED ATTREZZATURE VARIE