PIUTEK (P. IVA 07140720728) is a company created to provide consultancy, services and quality products. We was born in a period of economic recession with the intent to react to the state of crisis, proposing new ideas and solutions for companies. Our sector of interest is the manufacturing of "internal/external closures for residential, commercial and industrial building" and the analogous one of "industrial logistics".
His administrator, p.i. Pantaleo Piumelli, has gained twenty years of experience in the field, ending his career as Technical Director of a leading company (the company Corsaro & Lisco Ferroprofili Spa, Bari). It is formed by a team of technicians specialized in different disciplines equipped with the most modern design technologies. The proposed solution is: quality at the right price !
GFA ELEKTROMATEN'S CATALOGS AND MANUALS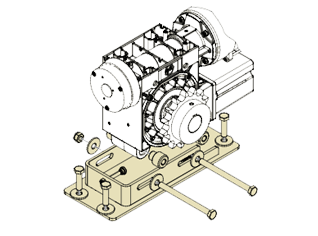 Within this section you will find GFA Elektromaten Gearmotors, Control Panels and Accessories.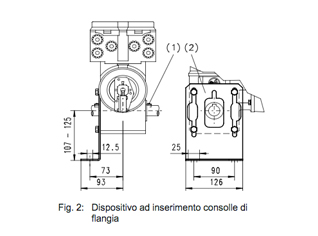 Within this section you will find the instruction manuals for the assembly of our products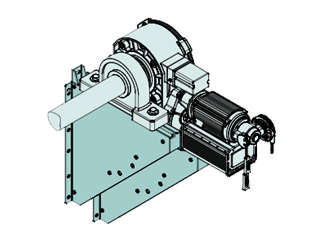 Within this section you will find Gearmotors for large industrial shutters
We offer a multi-year experience gained in Design, Management and Technical Consultancy in leading companies in the sector.
All the projects will be made by staff with maximum experience in the field. Trust us for any need.
Considering that it has to contribute to the innovation effort of the companies it sector, through a right quality/price policy.
We are pleased to inform our customers that we have joined the UNI CT33 TECHNICAL COMMITTEE in the following commissions:
UNI / CT 033 / GL 12 Windows, doors, shutters and related accessories
UNI / CT 033 / GL 13 Industrial, commercial and garage doors and gates (mixed Products and processes for the building / security organization)
UNI / CT 033 / SC 05 BIM and digital management of construction information processes
We are therefore able to provide technical / regulatory updates; support for the CE certification of the TECHNICAL and DARKING CLOSURES for the construction sector; test support for performance measurements relating to: safety, wind resistance, air and water permeability, thermal transmittance, noise abatement, burglary resistance, durability of performance; technical training for installers. Do not hesitate to contact us for any need.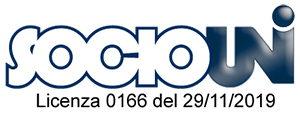 Fill out the form below to send us a request for information.
Our experts will respond as soon as possible.